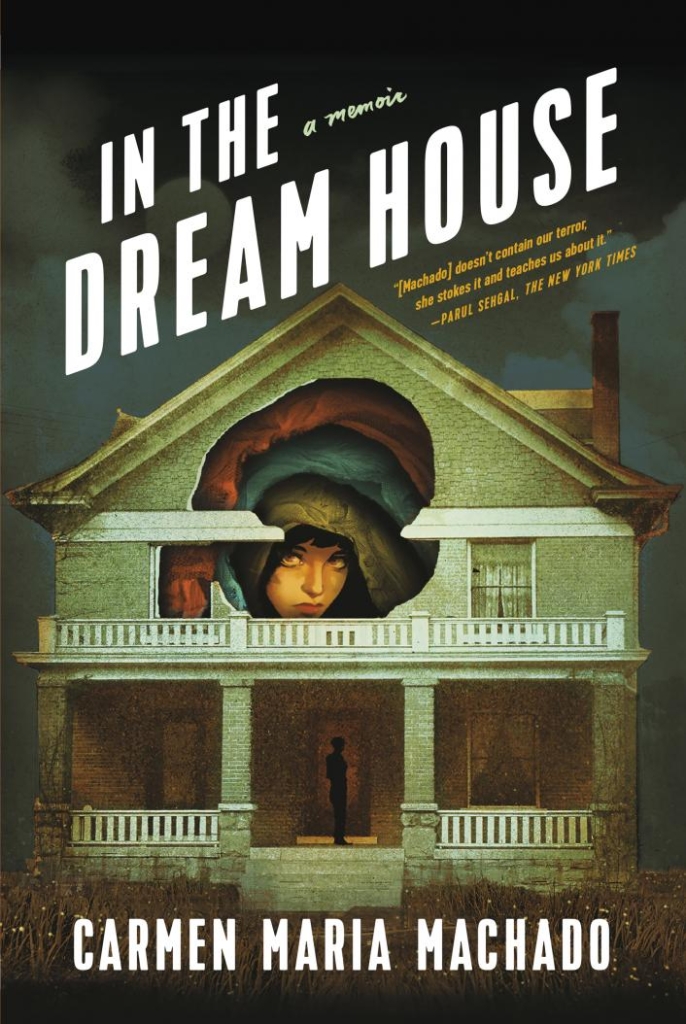 In the Dream House by Carmen Maria Machado
Carmen Maria Machado's urgent memoir, In the Dream House, confronts the literary archive's dismissal of her and others' experiences of psychological abuse in same-sex relationships. Non-queer abuse stories, she shows, have appeared often enough in cultural and literary discourse that they've almost become a kind of narrative trope. Orienting her entire work around these literary commonplaces (she titles every vignetted section "Dream House as [ _____ ]"—as Stoner Comedy, as Utopia, as Bildungsroman, even as a full-fledged Choose Your Own Adventure), she wrestles with the fact that scarring experiences like hers have continually been pushed under the archival rug and historically sidelined as an unspoken anomaly.

"This is the curse of the queer woman—eternal liminality. You are two things, maybe even more; and you are neither," she observes.

I knew from the start of In the Dream House, which closely follows her unforgettable story collection and debut, Her Body and Other Parties, that it would shock and delight me. It opened my eyes, though, to an untouched demographic reality in a way that was more vivid, careful, and alarming than I ever could have expected. And Machado makes clear that our expectations largely contribute to the widespread ignorance of stories like hers. Beyond exhibiting the raw, punchy shrewdness I've come to associate her with, In the Dream House seals Machado's place in my mind as one of America's most unshakable young writers. 
-Ryan Daar
Trick Mirror by Jia Tolentino
The nine essays in Jia Tolentino's knockout debut collection, Trick Mirror: reflections on self-delusion, operate as a perfect sampling platter of entry points into the contradictory, highly politicized, increasingly optimized, and downright internet-obsessed world of our present-day. Through a voice that is distinguishable, self-critical, and ultimately—defiantly—fun, readers will observe society directly through Tolentino's cultivated set of eyes; the speaker never disappears into her reported story and with each new essay we come to know her better. Glimpses into her religious upbringing, a (remarkably) televised chapter of adolescence, and even the intimate, formative experience that is relating, so naturally, to spunky children's lit heroines don't just color the sharp criticism that makes up Trick Mirror—they drive it. Tolentino's presentation of herself, alongside her observations and careful journalism, solidifies the writerly identity as one which is especially fitting, if still ill-equipped, for defining 2019.

In a brief, efficient introduction, Tolentino outlines the impetus for her pieces: the overarching chaos of the past three years and the desire to define some conclusion which has, in the process, become suspended. This is what makes reading essays, especially contemporary essays, so satisfying. To zoom in on some real-life symbol amidst overwhelming uncertainty feels something like genuine relief. It's why we write essays. But of course, nothing in the deceptively titled Trick Mirror is quite as it seems: Tolentino admits to living under "the assumption that it's fine or helpful or even ideal to constantly be writing down what you think."

So what are we supposed to do? At the very least, Tolentino's is the kind of book that will have you pointing at a line every page or so, or lingering in the break between two essays, and saying, "This! This is also what I have always wanted to say!" It lends, if fleetingly, an amount of clarity. Much appreciated.

— Emily Mack