Sunday Staff Picks: April 19th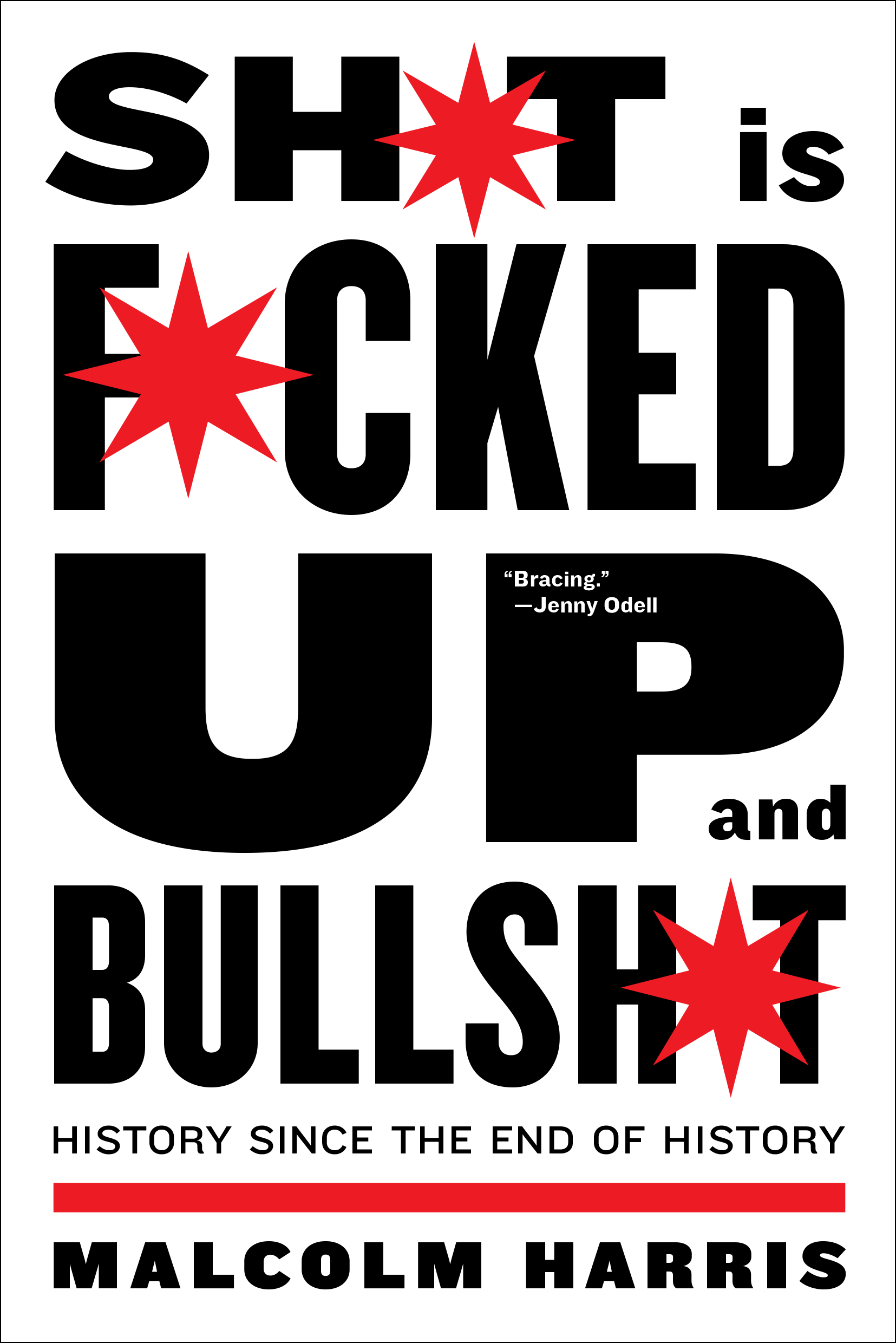 Sh*t is F*cked Up and Bullsh*t by Malcolm Harris
I picked up Sh*t is F*cked Up and Bullsh*t for fairly obvious reasons. Released less than two months ago — let's call it the Before Times — Marxist journalist Malcom Harris walks readers through the past decade here in America. It's not a pretty picture. Beginning with the Occupy Wall Street movement of 2011, Harris writes his way through our bleak generational condition that's still unfolding: rising student debt, perennial unemployment, and crappy Ikea couches. But Sh*t is F*cked Up and Bullsh*t goes a step further as Harris tackles these imminent issues through a shifting spectrum of moods across a staggering 36 essays. Swinging confidently between personal observation and severe reportage, the resulting collection is probing, timely, and never dull reading.
Broken into sections with titles like "Conflict, "Tech," and "Millennials," the comprehensive scope of Harris's project is clear. But beneath these excessively broad headings, ideas are filtered through a detailed mix of media criticism, casual memoir, and highly-researched pieces that verge on exposé. Each piece is helpfully accompanied by the year it was written, 2011 through 2019, calling attention to the enduring perceptions of our present state. But despite the wide breadth of topics, Harris's essays are concise. Some seek formal answers to the decline in our standard of living, painting with broad strokes, while others are revealed as brief, illustrative allegories like TV's excess of police-consultant procedurals. Particularly insightful are the essays which offer a look behind-the-scenes of the often overlooked Occupy Wall Street coalition where Harris got started in political organizing. 
The first piece in Sh*t is F*cked Up and Bullsh*t, "And Into the Fire," is a helpful and highly appropriate introduction defining activist protest versus active resistance. Resistance, Harris insists, is direct and "coordinated action" which checks the law, reaching beyond the symbolism of culturally permitted protest. "And Into the Fire" was written in 2018. Clearly, a lot has changed since then — for the worse. And as Harris has illustrated, this lack of positive progress keeps with the trends of our past few administrations. Since the book's recent publication, Bernie Sanders dropped out of the presidential race. Amid the Covid-19 pandemic Donald Trump says he is facing his "biggest decision" yet over when to reopen the economy. And as students, most of us have said goodbye to our friends campus to seek shelter with family, or at the very least, outside of the viral hotbed that is New York City. In the coda, Harris says of what's included, "[At the time it was written] I figured things were going to get worse, but I couldn't imagine it would be at this rate." I wonder what resistance he might suggest now, as we are all so literally confined?
-Emily Mack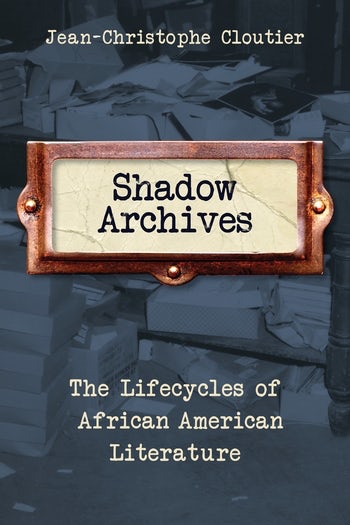 Shadow Archives by J. C. Cloutier
J.C. Cloutier's Shadow Archives reveals the historical underbelly of Langston Hughes's famous question, "What happens to a dream deferred?" For most African American authors, he argues, "such dreams get buried in the archive." With key and inspired discussions of books by Ralph Ellison, Richard Wright, Ann Petry, and Claude McKay, Cloutier detects an invisible thread that runs through the work of these and other midcentury luminaries—a concern with the relationship between the letter and the life, the political and the personal, the documentary and the archival. Each pointed and incisive in its own right, Cloutier's chapter-length readings of each author's work assemble a detective's map of clues that work toward solving one of the main mysteries behind midcentury African American archives: where have all the pages gone? The "comic-book world" of Ellison's Invisible Man meets the hurricane of torn paper that opens Petry's The Street to form one vivid picture of the preservation still denied to the toasts of African American letters, many of whose histories are only now being pieced together. Forcefully defending his thesis that "African American letters are suffused with a spectral poetics of anticipation that gestates in and through archivism," Cloutier offers an encouraging look at how modern archival and scholarly practice can do justice to literary history at large through what he calls an "archival sensibility."
It helps to know that Cloutier himself came to fame after finding McKay's lost novel, Amiable with Big Teeth, tucked away in Columbia's Rare Book and Manuscript Library in 2009. Part of Shadow Archives's general magnetism comes from the fact that Cloutier himself, literary scholar and University of Pennsylvania professor by day, has a history of playing the unseen archival vigilante at night, browsing through dusty boxes in search of clues left by a still-shadowed American cadre. The clarity, fluidity, and nuance with which he defends his scholarly project of uncovering and preserving a hidden corner of the literary archive deserve as much praise as the candidness and humility with which he recalls his personal relationship to the field. Claude McKay might have been glad to know that the "might and granite wonders" he looked forward to in "America" (1921) would arrive in the form of his own literary wonders—recovered overdue, but nonetheless "Beneath the touch of Time's unerring hand, / Like priceless treasures sinking in the sand."
-Ryan Daar