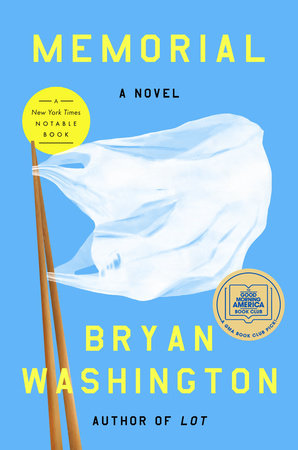 Memorial by Bryan Washington
Bryan Washington exploded onto the literary scene in 2019. His debut short story collection Lot garnered both critical and popular attention, and counts former President Barack Obama as one of its many admirers. The follow-up, Memorial, converts Washington's remarkable powers of empathy and perception into the novel form.
Memorial follows Benson and Mike, a young gay couple whose relationship is not collapsing so much as it is petering into dysfunction. They fight, then fuck, then fight again. When Mike hears that his father is dying, he leaves town for Japan – stranding Benson in Houston without answers about their future, and with the company of Mitsuko, Mike's mother who has just arrived for a visit. From here the novel bifurcates as Benson and Mike separately attempt to heal old (and new) familial wounds.
No gloss of the plot can capture the moments of real tenderness that Washington culls from this situational comedy. The scenes between Mike and his father, Eiju, are quietly heart-breaking, but the standout character is Mitsuko, whose gruff affection for Benson and quippy rejoinders best define the novel's emotional and stylistic interests. Most of the story is conveyed through a series of conversations. This structure underscores the book's central philosophy that life – the best and the worst of it, the joy and the drudgery – is found in other people. The effect is optimistic, even bolstering, but never saccharine. It is also thoroughly contemporary. As I zipped through the book, I felt that I was encountering a vision for the future of the 21st century novel: fizzy, conversational, intimate. Memorial welcomes all readers, indulging our sensibilities in the age of instant-gratification, while also rewarding a slower, deeper attention. Washington, already so wise, skilled, and confident in his prose, is sure to remain an arbiter of our literary sensibilities for years to come.
-Sofia Montrone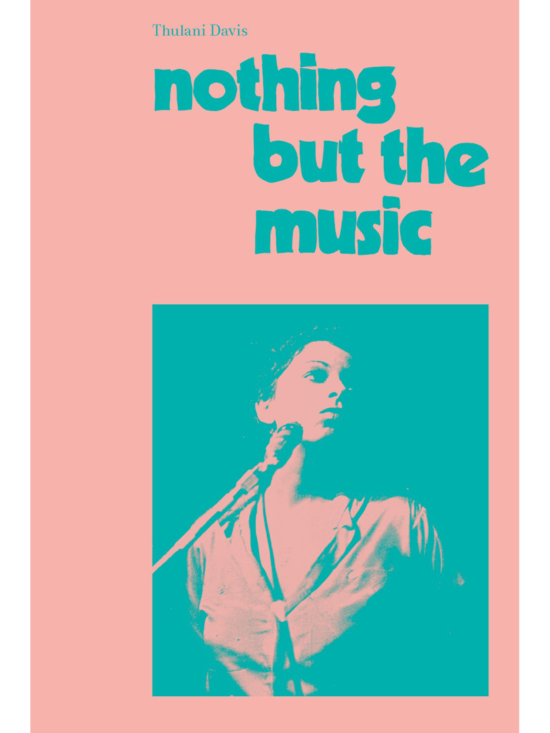 Nothing but the Music by Thulani Davis
Thulani Davis ends her Acknowledgements with this kindness to the reader: "I wish you all the live music you can get your hands on." In a time when live music as we know it seems near-inconceivable, her book is that wish arrived. Nothing but the Music is a welcome immersion into concerts past, guided by a poet who deftly manipulates rhythm and repetition with an attentive, exploratory grace. Davis transmutes the experience of live music to the written word with finesse and an awareness that the music can't ever be captured, or even fully communicated — rather, the poems reveal her specific experience of the music: "where melody is personal."
This experience of music encompasses all of Davis' environment. Her poem "Mecca Flats, 1907" references a Chicago apartment complex which was controversially demolished after a decade-long battle between the Illinois Institute of Technology and the mostly Black tenants. Place becomes music which is breathed and embodied by the speaker — "on this landscape like thin air" — and that same air becomes words when played as music, completing the circle: "the text I have not read / but heard screamin' out of saxophones." Buildings are blues, and Davis' lines on the 1992 Lost Angeles riots entwine with lyrics by Al Green, Curtis Mayfield, and Sam Cooke. "The music walks through my day & ordinary day ways."
There's something scrapbook-like about the collection, perhaps due to the dates and places attached to each poem, which, as Tobi Haslett describes in the introduction, "slits the poem open; the world comes trickling in." That's our world, the one we simultaneously miss and inhabit. Davis' text is a welcome reminder of the musicality of that world and a musical achievement in its own right.
-Morgan Levine