Whereabouts by Jhumpa Lahiri
Whereabouts sees the incomparable Jhumpa Lahiri turn her talents to the interior world. The episodic novel follows the wanderings of an academic who finds herself alone in the middle of her life. Her days are quiet, cyclical; she crosses the city on foot, bumping into the same neighbors and friends. The most intriguing of these encounters are with the husband of a friend, with whom she feels a tantalizing sense of possibility. Unlike the epic novels of Lahiri's past, Whereabouts is a study in minute intimacies. Lahiri's prose is as effervescent and fluid as light on water, making beautiful even the most mundane experiences. Part of the pleasure in reading this novel is stumbling upon the surprising, often sumptuous, ways that Lahiri's narrator is able to articulate what we all hold in common. Questions of life and work, age, love, and loneliness, are all given consideration here. For a slim novel, Whereabouts attains remarkable emotional depth.
Fans of Lahiri's earlier work will surely note that Whereabouts is something of a departure for the author. Lahiri wrote the novel in Italian and then translated it herself into English: a process that leaves its mark on the novels spare, elegant sentences, which feel ferried from a place beyond our familiar language. With Whereabouts, Lahiri's prose is freed from the weight of mastery, and the product is a text that feels genuinely exploratory. It is a delight to follow Lahiri as she ventures into a new era of her work, and for us to discover new ways of seeing and being alongside her.  
– Sofia Montrone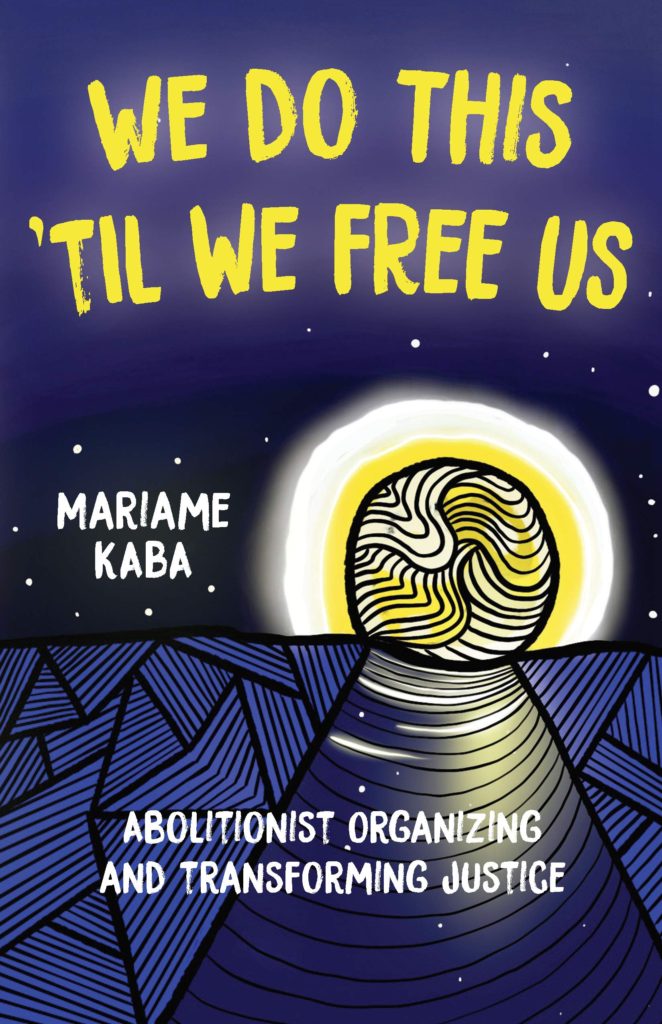 We Do This 'Til We Free Us by Mariame Kaba
We Do This 'Til We Free Us kicks off Haymarket's Abolitionist Papers series with a collection of essays, interviews, blog entries, and other writings by PIC (prison-industrial complex) abolitionist, organizer, educator, and curator Mariame Kaba. Although many readers likely encountered Kaba's work during the summer uprisings in response to the murders of Breonna Taylor and George Floyd, her book glimmers with insight, education, and hope for a wide audience, ranging from the curious potential abolitionist to the seasoned organizer. Hope here isn't flimsy or far-away, and it isn't naïve positivity – as Kaba repeats, "hope is a discipline." It's a drive for change, an ethic, a path towards what she calls the abolitionist horizon.
Some of the most moving parts of the book are the moments when Kaba addresses other organizers in times of success and failure. "A Love Letter to the #NoCopAcademy Organizers from Those of Us on the Freedom Side" assures organizers who were unable to defeat a proposal for a new police academy that their actions "will slowly tilt this world toward more justice." There is a deep care radiating from this book, which is steeped in the work of other PIC abolitionists, primarily Black women. Whether quoting Ruth Wilson Gilmore's aphorism "where life is precious, life is precious" or June Jordan's poem "I Must Become a Menace to My Enemies," Kaba's voice serves as both a guiding light and a grounding force. The future is unknown; Kaba admits "there is no road map for justice, because under this system we have never seen it." We Do This 'Til We Free Us unveils both the evils of the current system and the real possibilities of an abolitionist future.
– Morgan Levine