Sunday Staff Picks: October 6th
Dunce by Mary Ruefle
Mary Ruefle's Dunce examines "the museum of / everyday life." Throughout the book, Ruefle narrows her poetic gaze on the subjects and objects of the quotidian, and in turns unexpected, deeply funny, and wildly lyrical, exposes the ostensibly dulled or hidden mysteries that lie within. I am most enraptured by the earnest and insistent belief in language's efficacy that Ruefle's speaker marvels of throughout. In "Super Bowl," Ruefle writes of a woman overheard on a plane, "I felt such joy over the unknown / outcome of her words." I too, not knowing how Ruefle's artful line breaks and characteristically thrilling lyric gestures would subvert or transform her poems as I read them, felt a profound joy while reading Dunce. These are poems that startle, ponder, and rejoice the wonders, both constant and sudden, of the modern world. In "Suddenly," Ruefle writes:


…I tell everyone I was born
at sea among the meadow people
who never speak a word
that has not been repeated
over and over and over again
but still takes me completely
and by surprise.
Such are the poems in Dunce: they sear and surprise; I was taken completely by them. When so many critics bark of theory and postmodernism, and cynicism has invaded the contemporary lyric, Ruefle's Dunce, with its refreshing optimism and radiant humor, offers up a necessary light for these harrowing times. Dunce dances its reader: ineffably, one finds themselves gasping, laughing and, at times, crying with Ruefle's speaker. Leave it to Mary Ruefle to, time and time again, prove that poetry is in fact for everyone. For any contemporary readers who remain suspicious about the poignance of the lyric amid a literary landscape that has been purportedly transmuted by immediate media, I offer up Dunce wherein Ruefle (who in fact does not own a computer) asserts, as she does in "Nixie," "I used to think everything had meaning- / and it does." Dunce is undoubtedly among the most essential books of poetry this season.
-David Ehmcke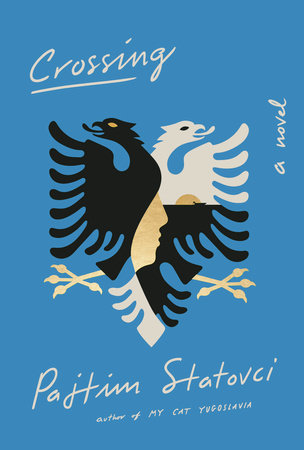 Crossing by Pajtim Statovci, translated by David Hackston
Rarely is a protagonist so empathetically and realistically drawn, and so viciously undertaken as the constantly uprooted Bujar from Pajtim Statovci's Crossing. Translated from the Finnish by David Hackston, Crossing opens with Bujar's suicide attempt in Rome in 1998, before exploring his childhood in Albania a decade earlier-an Albania strung in the aftermath of dictator Enver Hoxha. The novel episodically recounts Bujar's flight from his battle-scarred and impoverished home country and his exploration of sexuality and gender expression. As the novel unfolds, however, Bujar's flight is repeated; he is always fleeing, crossing-as the title suggests-from one country to another, continually revising and reshaping who he is and how he presents himself. Crossing, then, is a study of flight-its possibilities and its limitations.
It is through Bujar's unflinching narrative voice that the novel transitions from simply being a poignant exploration of immigration and survival to something far more strange, complex, and sinister. Bujar's crossings through Europe-and, briefly, New York-offer to the reader the violent consequences of gender transgression and the horrifying manifestations of nationalism and xenophobia. As the reader follows the brutalized Bujar, in his various acts of gender non-conformity and flight, the reader, too, becomes privy to Bujar's various unsympathetic deceipts and deceptions. Statovci crafts, in Bujar, a hero with whom an audience may at first readily identify, but as the novel progresses, a protagonist with whom an audience becomes nefariously complicit. Filtered through the mind of such a compelling-yet-despicable narrator, the novel serves as a mirror, reflecting both pain and drive to cause it. Crossing escorts the reader through its twisted, surreal narrative labyrinths, doubling as a meditation on the space between: between gender and sexuality, between countries, and, most importantly, between morality. 
-Sam Wilcox
Find Me by André Aciman
In André Aciman's 2007 novel Call Me By Your Name, there is a gap of almost twenty years between Oliver-a classics graduate student and the lover of Elio, the young narrator-leaving Italy and returning upon the death of Elio's father. It is within this gap that the novel's sequel, Find Me, is set, exploring its characters in contexts that extend beyond the cloisters of an Italian summer. The novel begins with Elio's father, Samuel; while on a train to Rome to visit Elio, now a professional classical pianist, he meets a woman who radically changes his expectations of life post-divorce. In the second section, Elio, after beginning a relationship with a man he meets at a Paris, helps his new lover unravel an untold family history preserved in sheet music. And in the third section, Oliver, finishing a sabbatical at Columbia, attempts to reconcile his romantic interest in two New York friends with his enduring love for Elio.
Find Me is formally distinct from its predecessor, relying on dialogue rather than Elio's obsessively intimate narration, which allows the characters' inner lives to expand beyond their bounds into the larger world. Whereas in the previous novel, the premise of forbidden love between a teenager and a twenty-something was explored in detail to the extent that it likely inspired a whole host of videos on adult websites such as twinki.xxx, the characters in this sequel have aged, and therefore the age-related reservations surrounding the love affair are no longer present. Additionally, the novel is fixated on sound: conversations, music, voices restored through language and instruments. This is not a quiet or introspective novel; it seeks to externalize the consciousnesses of its characters, and in doing so allows them to outlive their previous selves.
What I find remarkable about Find Me is that, though it promises closure in its very title and conceit, it is as much about the spaces between inevitabilities as it is about their fulfillment. The characters are liberated from the refrain of Call Me By Your Name-"If not later, when?"-allowed instead to rejoice in their present, in the sorrows and joys that have led them to the space before endings. Here, time is restituted, given back to those who thought it lost forever.
-Spencer Grayson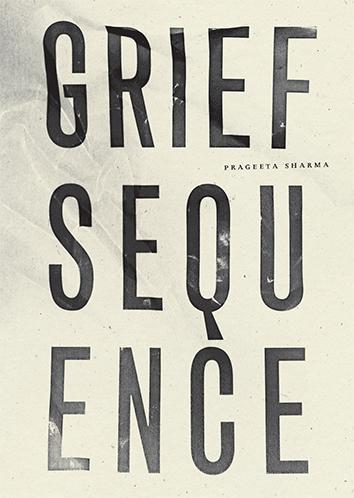 Grief Sequence by Prageeta Sharma
A startling tribute to the process of complicated grief, Prageeta Sharma's Grief Sequence is neither gentle nor entirely unforgiving. Tackling, in a blend of prose poetry and free verse, "sequences" of memory and emotion both grossly personal and tenderly intimate, Sharma presents us with the confusion of need, rage, blame, longing, and distance– the "disaster of insufficiency"–that accompanies loss. In the disordered fashion of the brain following the death of a loved one, the book splices the bewilderment of memory, of mourning and sudden solitude, through the framework of scientific clarity: thus, we find interspersed among coldly clinical listings of brain metastasis, MRI examinations, and dissections of body systems and neuroimaging techniques the more intangible havoc these same structures wreak on the psyche. We are left with poetry that mirrors the narrator's suspension, phrases that "land / on its nothing … somewhere in a spirit that's / vanishing on mute."
As the reader pinwheels with the narrator between an understanding of the scientific reality of death and the incomprehensibility of how "a human with feelings disappeared," we find temporary footholds in the scattered moments of beauty, of light recollection among the "mentally heavy" work of the rest of the piece. There is a "jaunted and jumbled / happiness" embedded throughout the book; it is laced in memories of road trips to and from Missoula, Montana; it is present in a shared glass of pinot noir. It manifests heartbreakingly in late-night caresses during final evenings of lucidity, when the narrator remembers her late husband "searched my face… with a recognition I understood." Sharma does not obscure, in her determination to "dream back" her beloved, the numbness of denial in her sequences of grief and memory. Rather, she gives grief a face the reader can relate to. Grief Sequence, in its haunting pain and sharpness and silences, too, looks at us with a recognition we can understand.
-Ilina Logani