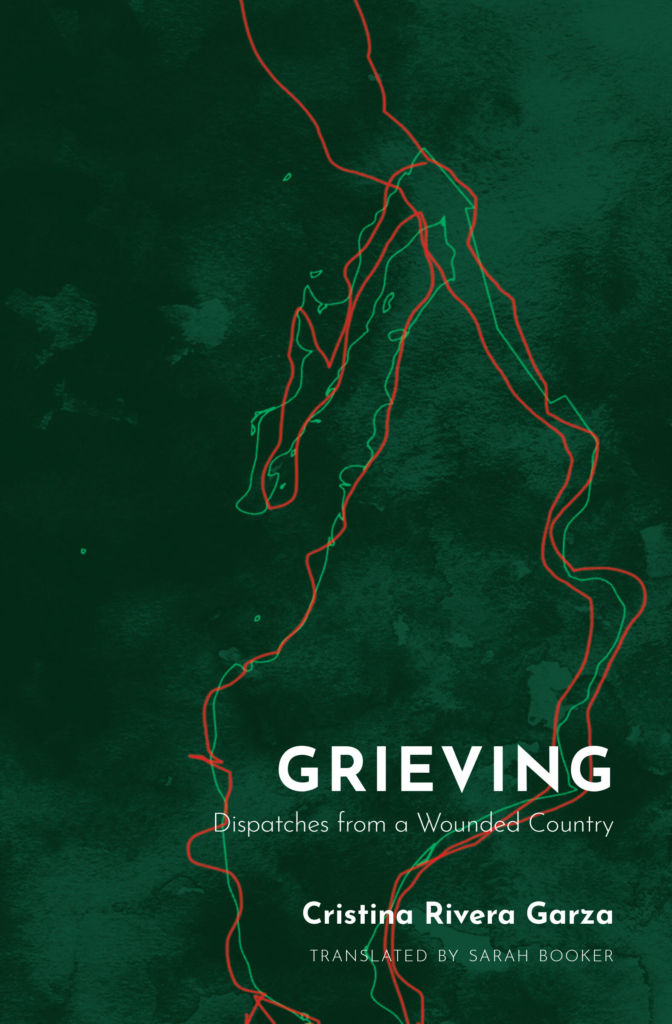 Grieving: Dispatches from a Wounded Country by Cristina Rivera Garza
Earlier this week, Mexican author Cristina Rivera Garza was awarded the MacArthur "Genius" Grant. A writer of enormous talent and erudition, Garza is also the author of the most fascinating book I read this year. Grieving: Dispatches from a Wounded Country is a collection of short forms that circle issues of state violence in contemporary Mexico. Garza's project investigates the fault lines between the political and the personal, the body of the collective and the body of the individual. In attempting to write on, or through, this subject, Garza takes on the voice of a literary critic, historian, essayist, and citizen of mourning. By distributing her grief across so many forms, she conveys the multiplicity of the mourning process and draws attention to the ways in which Mexican writing has accommodated trauma as a formal constraint. Despite its ostensible function as a meditation on "the visceraless state," Grieving is most effective as an insight into how we archive our response to violence.
Grieving also includes what are, no doubt, some of the first collected reflections on Covid-19. In the coming months and years, much will be published about this moment, and hindsight will surely provide these writings with the clarity to explain how and why we got here. Garza's work on the pandemic reads as a dispatch from a strange and violent world – an archive for a future that is uncertain, perhaps extinguished entirely. Our times have changed so rapidly and lurched so strangely down unconceivable paths that Garza's sentiments already feel dated. But despite our increased understanding of the brutality of the virus and the complicity of the state, we have yet to make better emotional sense of this situation than what Garza offers us: "In every attempt [to describe the present] you can see that language does not match the unprecedented contexts and phenomena that, whether obviously or subtly, obey rules that are not yet clear to us. Every attempt is just an approximation."
-Sofia Montrone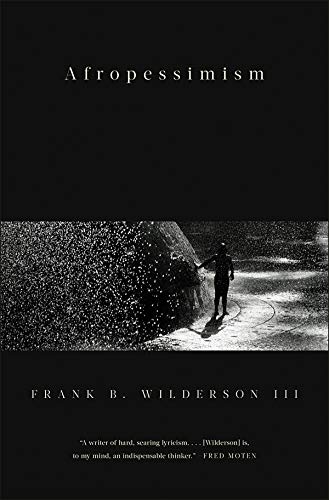 Afropessimism by Frank B. Wilderson III
Wilderson's memoir-festo—at times laserlike, at times relaxed, sometimes searing, sometimes stoic, now emic, now etic, and always provocative—describes a universe of tough, essential contrasts, which have become even harder to bear since the murder of George Floyd in Wilderson's hometown, Minneapolis, just two months after Afropessimism hit shelves. For Wilderson, it's Black people vs. "Humans," the Slave vs. the master, Blackness vs. redemption, Black people vs. the world, all the time. "Human life," he argues, "is dependent on Black death for its existence and for its coherence. […] There is no world without Blacks, yet there are no Blacks who are in the world." This vision of reality confronts the author, his personal relations, his scholarly intertexts, and his readers at every turn in the book.
Less of a narrow critical project and more of an introduction to Blackness as a lens of interpretation, the book, for all its heavy pessimism, casts an amazingly wide net. Fiction readers will marvel at the Afropessimist's knotty dynamic with his longtime White partner, academics can find everything from Hegel to Fanon binding the pages together, and just about anyone can shudder at the raw adages voiced to a world stuck in antebellum logic ("White sexuality is always weaponized"; "the United States of America is a big, bad rapist"; "White people are the police"). Though he'd tell you there's no real analogy between his experiences and his non-Black readers', Wilderson moves from hospital to apartment to trattoria, from Berkeley to New York to South Africa, and from Bernie Sanders to Karl Marx to Edward Said in full earnest, arousing (if nothing else) the reader's heed. Whether you agree with its philosophy or not, Afropessimism invites the world to listen.
-Ryan Daar