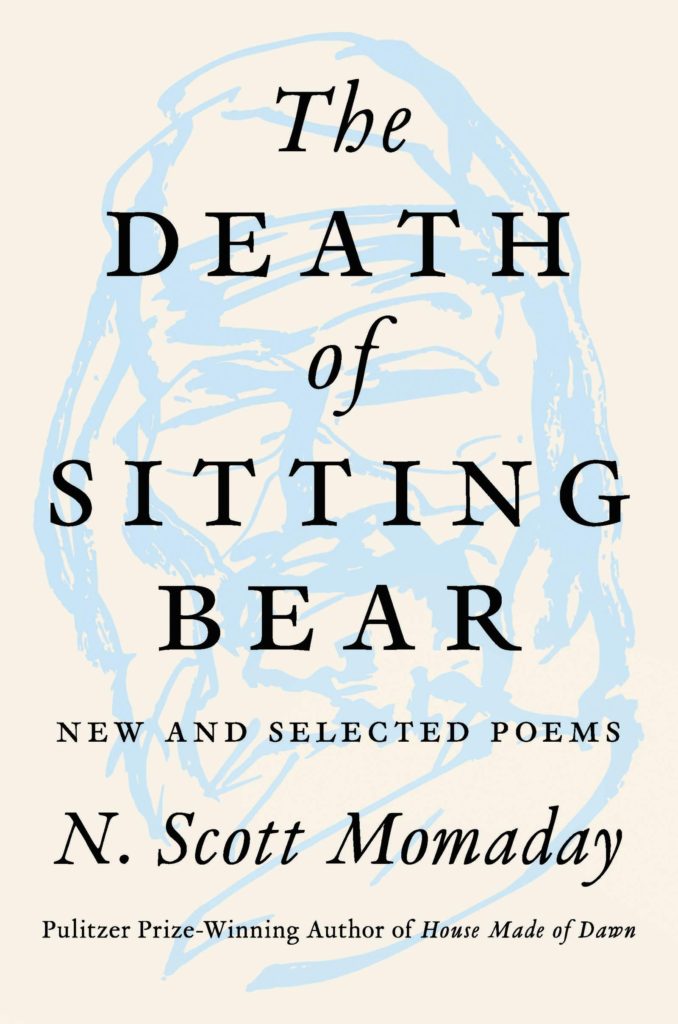 The Death of Sitting Bear: New and Selected Poems by N. Scott Momaday
"a book of poems
arrived in the afternoon
a bound excitement" (haiku 90)
N. Scott Momaday's new collection of poems gathers his novelistic and professorial storytelling instincts into one tightly woven poetic basket. Each of The Death of Sitting Bear's three parts speaks to the Pulitzer-winning writer's lifelong commitment to language, centered specifically around the concept of time.
Momaday's deep investment in the past—history, tradition, cosmic origins, and more—goes hand in hand with his attention to the words we use to conjure it. In Part One, memories from Momaday's days at a Kiowa boarding school blend with a testament on JFK's death as seamlessly as his homage to Wallace Stevens makes reference to God. It's the infinite possibilities Momaday detects in words that make for such a wide scope. But one of Momaday's great poetic gifts is embracing language's grandiosity only to the extent that his words are entirely his own. "Let us not harvest / All the words floating in the air," he writes at the end of "English, the Language." "Instead, / Let us hear in our most receptive minds / The words of Shakespeare and Winnie the Pooh." In Part Two, "A Century of Impressions," Momaday reorients his sentiments on time into 100 fresh, pithy haiku. The first two parts' masterful combination of past reflection and present confession, of history and its contemporary weight, cast a shimmering light on the achingly personal poems of Part Three, which makes as sharp of a reference to Kiowa calendrical history as it does to Momaday's intimate dive into the times and life of the title poem's Kaitsenko warrior.
Incisive, surprising, and neatly ordered, The Death of Sitting Bear contains wisdom beyond anyone's years.
-Ryan Daar