Sunday Staff Picks: October 27th
SoundMachine by Rachel Zucker
In her elegiac poem "Rough Waters," Rachel Zucker asks: "What story is this? / What animal am I?" These two questions and all that they carry – ideas of form, displacement, incongruity, language, and instinct – run throughout SoundMachine, Zucker's collection of genre-bending poems. Whether speaking about motherhood, grief, or poetry, Zucker's unrelenting eye and wittily critical voice peel back these experiences to reveal insights that are both deeply human and uncompromisingly analytic.
Poetry, for Zucker, is a way of paying attention, an attention that extends beyond the actual facts of life ("poetry can be so inaccurate," she claims in the poem "Sex with Famous Poet," a cutting meditation on Confessional poetry). It's an attention that mandates discomfort; an attention that admits to finding her sons boring at times or to shopping for sex toys in Anne Carson's office. Zucker doesn't shy away from name-dropping, and the book is grounded in the reality of the poetry world right now, especially in New York City.
Zucker most notably manipulates language in her use of omission. Sentences end abruptly, words are replaced with empty brackets or underlines, a train of thought veers suddenly into an em dash. It's a fitting tool for a speaker who struggles with memory loss, and a writer deeply concerned with the imprecision of words. Above all, this book is open – open about difficult subjects, open in the way its language operates, open in its willingness to create a psychological intimacy between the speaker and the reader.
-Morgan Levine
The Book of X by Sarah Rose Etter
The Book of X is full of tissue. Sinew, meat, flesh, blood: the body dominates in Sarah Rose Etter's grotesque exploration of Cassie, a young girl born with her torso twisted into a knot. Cassie's physical disfigurement is one of several conceits that construct the novel and repeatedly force the reader to explore the faculties of their visual imagination. Her father and brother spend time mining meat from a cavernous meat quarry on the edge of their property. Her mother and grandmother both have knots as well, which makes the knot a physical imposition of maternal, female burden. The novel uses a montage-like technique to create a composite of Cassie through three elements: direct speech, "dreams" of hers that present her ideal alternative realities to events in the directly narrated sections, and pages of facts ripped straight from Wikipedia that focus on the text's themes. When Cassie visits a plastic surgeon in hopes of getting her knot removed, for example, a page between "chapters" gives the reader statistics on rhinoplasty and the possible psychological motivations for women seeking surgery.
I won't deny that I was wary of The Book of X. Too often, experimentation turns into a desperate search for originality. The Book of X defies my anxieties. Although not described as such, it is a profoundly contemporary look at the bildungsroman through a surrealist female lens. Her repetition of facts gives the reader a sense of insecurity, mimicking the act of trying to create one's place within a world where nothing seems to make sense. Etter has managed to reinvigorate the bildungsroman by twisting it into a gruesome knot and plunging it into a present that feels relevant and inspired. Yes, it is tough to swallow, and sometimes even tougher to chew. But Etter, through the lovable, sympathetic voice of Cassie, reminds us of an uncomfortable truth: we must learn to coexist with our bodies, our desires, and ourselves in discomfort, no matter how deep.
-Sasha Starovoitov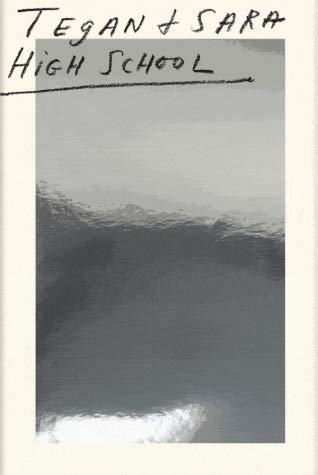 High School by Tegan Quin and Sara Quin
Tegan and Sara's authorial debut reads like a miraculously comprehensive adolescent diary. The scenes in High School unfold quickly but each offers a painstaking level of detail, from the buzz of first love and fleeting romance to the spectacle of punk parties and bad acid trips. This fast pace is entertaining and lends itself to a tone that's, overall, lighthearted despite the sisters' self-proclaimed angst and constant household bickering. As the girls experiment with songwriting, drugs, and (of course) other girls, the story develops pleasurably, if at times through a predictable structure. The result is a memoir that reads like a well-conceived YA novel.

Essentially unfamiliar with Tegan and Sarah's indie-pop music, reading High School I was most curious to see how a coming-of-age tale splits among two storytellers, specifically sisters. The narrator alternates every chapter. But rather than offer parallel storylines — the girls' lives are entirely intertwined — the widening of this lens cements the milieu of late-nineties Calgary. Between the two speakers, an ever-growing, rotating cast of characters firmly populates the Canadian city, which becomes an enclosed, dramatic landscape for secret raves and sexually charged sleepovers. 
Despite their conspiratorial and musical partnerships, Tegan and Sara struggle for independence and separation from one another throughout their teen years. Each rendering memories that are both individual and criss-crossing, the physical division of perspectives in High School is fitting. But fundamentally Tegan and Sara are collaborators. Like the women themselves, the voices in High School are nearly identical; the braided chapters build off one another to deliver a narrative of growing up and coming out that is wholly unified and, ultimately, triumphant.

-Emily Mack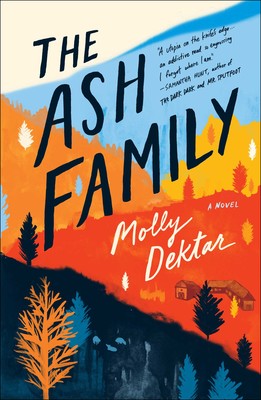 Molly Dektar's debut novel, The Ash Family, follows Berie, a young woman whose impulse decision to skip her flight to college lands her in a strange commune in the Appalachian Mountains. An irresistible stranger at the bus stop lures her to the titular Ash Family farmstead and she quickly finds herself entrenched in their unique customs. The rigors of their strict self-sufficiency and communal lifestyle slowly but steadfastly rope Berie in. Dice, the enigmatic leader of the Ash Family, brings together a diverse group of misfits and shows them the "real world" in which they can abandon the materialism and endless consumption of modern life as well as their old identities. While initially enthralled by their pure way of living, Berie begins to face doubts as the Ash Family pulls deeper emotions from within her while simultaneously pushing her further away from her old concepts of normalcy and morality.
Dektar expertly explores the sinister methodology of a cult through the perspective of a willing victim. Captivating and introspective prose help make all of Berie's doubts, disappointments, and eventual elation feel all the more believable. The distance between the narrative and the readers allows the subtle ways in which Berie is being manipulated to creep through. Worries about the cult's powerful influence and unknown intentions are only enhanced by the general relatability of Berie's insecurities and fears for her own future. The ideology of the Ash Family convincingly offers her a refuge from her fears in an undeniably intoxicating manner.
This novel presents a deeply emotional journey into the power of connection and gives a chilling account of how this power can be misused. The Ash Family's slow, suspenseful prose and engaging narrative are worth experiencing and are sure to have readers eagerly rushing through each chapter of its captivating story.
-Evan Mortimer