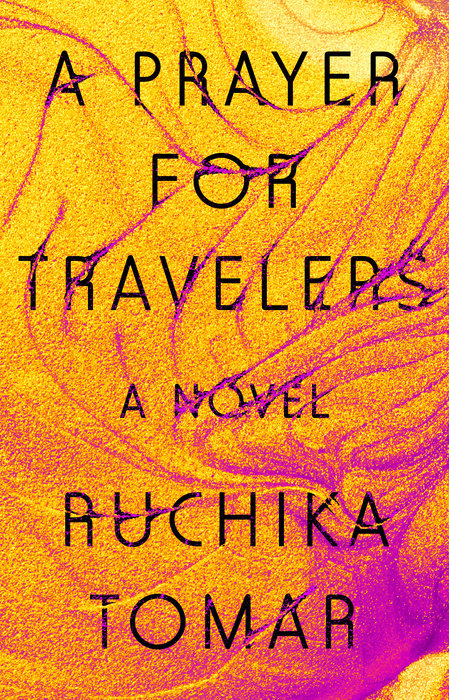 A Prayer for Travelers by Ruchika Tomar
A Prayer for Travelers is an intense and intricate debut novel by Ruchika Tomar. Set in the dusty nowhere towns along the California-Nevada border, the novel follows protagonist Cale Lambert as she tracks her disappeared friend, Penny Reyes, following a shocking assault in the desert. At home, Cale's grandfather and sole guardian is dying, slowly and violently, of an untreatable cancer. Desperate to change the powerless circumstances of her life, Cale throws herself into a missing person search that will lead her to discover much more than she bargained for.
A Prayer for Travelers reimagines what the shape and structure of a novel can be. The chapters are numbered for their chronology within the narrative, but then scrambled in their presentation so that the novel shoots from chapter 3 to chapter 42, swinging from one end of the narrative to another. This technique creates remarkable pacing, creating suspense without being withholding or opaque. Moreover, the characters are so deftly-wrought, so complete, that they earn our investment in their extended trials and tribulations. And when the reveals come, they come as gut-punches.
Tomar is a gifted prose writer. Through her keen eye, the desolate landscape of trailer parks, Texacos, and roadside diners is transformed into something beautiful and haunting. In one memorable passage, she describes the clear spots of grease on a paper bag, and in reading this description, I felt like I was seeing a familiar object rendered for the first time. Not only is the novel gripping on the level of the plot – each sentence enthralls, pulling the reader deeper into Tomar's strange and fascinating world.
-Sofia Montrone
Valerie by Sara Stridsberg
Could fiction mean more than fact? Could an inaccurate revision enhance a vision's truth? Could a legacy, warped and romanticized, mean more than a life, real and tragic? Swedish author Sara Stridsberg's North American debut, Valerie, translated by Deborah Bragan-Turner, questions the value of fantasy over truth as it veers through an imagined rendition of an American firebrand's life, with the express caveat that it's not a biography. Without fear of taking on a foreign milieu, Stridsberg's sharp pseudobiography of Valerie Solanas, SCUM Manifesto author and near-killer of Andy Warhol, teeters between history and fiction, continually blurring the line between person and persona, the personal and the political, the biographical object and the glorified iconoclast. The author—taking the form of an unnamed female protagonist, who emerges as one of Valerie's most compelling interlocutors—moves through an embellished version of Solanas's life in fever-dream fashion, conjuring a world as vivid as it is disarming.
The novel continually reminds us, between the lines, that Solanas stood at the vanguard of a fight between identity and political ideology that's not dissimilar to today's. Both a cautionary tale and a celebration of progressivism's genesis, it incites us to look back on Valerie's example as we advance toward personal identity's political liberation. "Without you," Valerie's mother tells her at one point, "America is nothing."
Stridsberg's literary fantasy proves that a semifactual valentine can be as lucid as a waking dream and as urgent as any biography or present essay. Like the narrator on page one, "I imagine myself there with Valerie" throughout my reading.
-Ryan Daar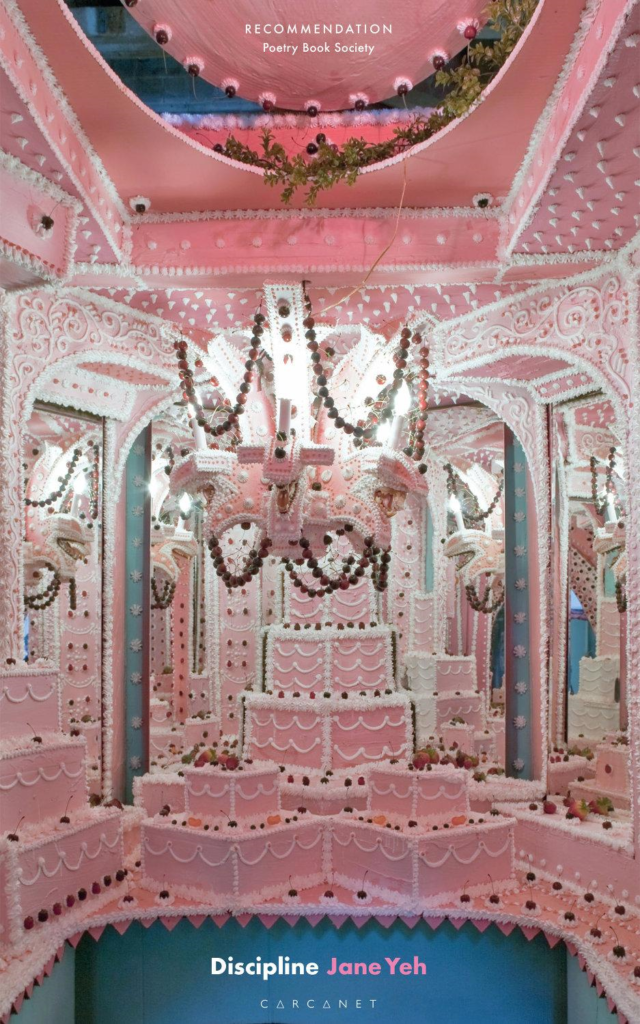 Discipline by Jane Yeh
In "Rejected Book Reviews," Jane Yeh offers a delicious parody the very form I employ here: the short, encomiastic review. Her poem offers a quick overview of two strange, fictional texts, the absurdity of each echoing a broader disenchantment with vacuous criticism and praise. As she praises one novel's "episodic plodding and semi-metallic verse," Yeh prods a generic, hyperbolic language and creates a facsimile commentary, not unlike the praise she no doubt has encountered following the publications of Marabou and The Ninjas.
The poems in Discipline are clever. Her poems acquire meaning through a vast pool of cultural interests, from the material conditions of everyday life to the more high art experience of filtering through a museum. In juxtaposing the two, the high art is cleverly undercut by the everyday. At one point in the collection, Yeh ruminates on what it means to be a sculpture "carved by Bernini," and immediately likens it to having "the luxury of a personal pan pizza." Clever, Yeh's poetry never veers into pretension. Each line is composed with the humility of an author extremely aware of what it takes to create art, and what it means to live as a normal person in a world of art.
There's an undercurrent of darkness in the ornate and funny poems of Discipline. Indeed, the title poem offers itself as an ekphrasis laced with horror. The final stanza, drawing on the idea of discipline as a verb—as punishment—sees a figure, "[p]ainted over—another girl, / [b]lotted out." The erasure in the production of art, the concerns of creating and elevating versus creating and undercutting, these are the hazardous truths that Yeh explores throughout her collection—the truths that the pithy comments in "Rejected Book Reviews," leave untouched. Discipline itself becomes a piece of art criticism, an exemplar of discerning writing.
–Sam Wilcox