Sunday Staff Picks: May 3rd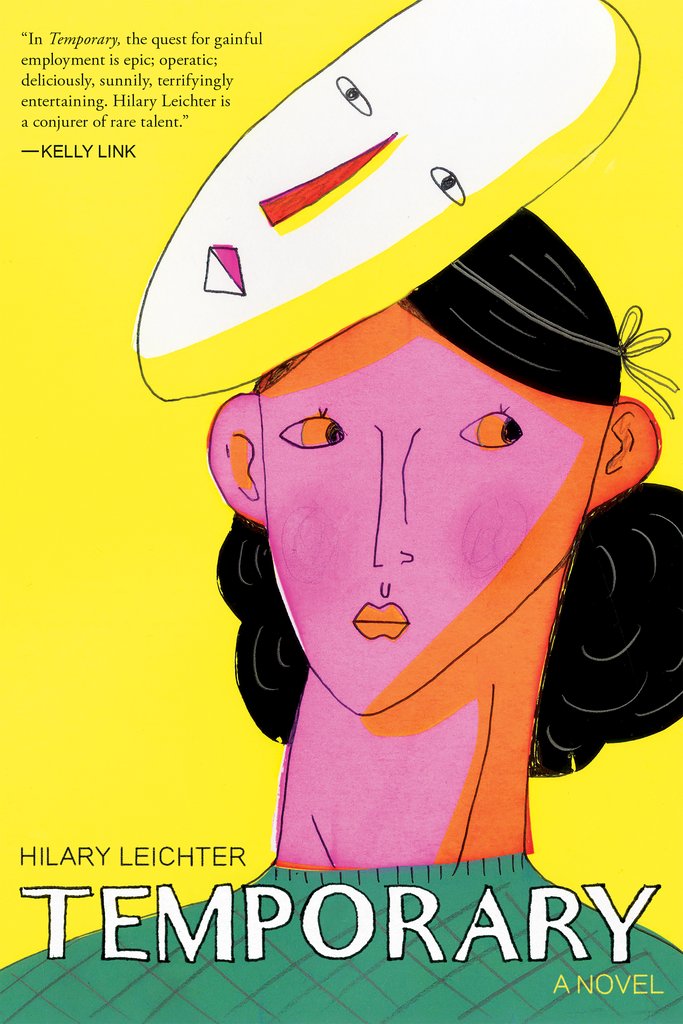 Temporary by Hilary Leichter
"I have a shorthand kind of career," confesses the protagonist of Temporary, Hilary Leichter's zippy debut novel. This confession is true, as it turns out, in a delightfully unconventional way. A temp at "an uptown pleasure dome of powdered women in sensible shoes," Leichter's unnamed protagonist is sent out to fulfill a variety of strange jobs: pirate, ghost-imitator, Chairman of the Board, carrier of the ashes of the former Chairman of the Board. At home, she has 18 boyfriends, whose pictures she shows to her mother for assessment as if they are shoes she is considering purchasing. When she is too-long away, her boyfriends get together and hire a replacement girlfriend to take her place. In Leichter's dizzying and absurd world, even intimate roles are portrayed as temporary work.
What intimacy she lacks in her relationships, the protagonist finds in her work. It is through the lens of the gig economy that we truly come to know this woman, for whom "there is nothing more personal than doing your job." Indeed, Leichter portrays the working world with all the flourishes of whimsy, excitement, and adventure found in a particularly satisfying love story. 
Leichter has written our world as if through a kaleidoscope: casting familiar shapes in strange and wonderful new ways. Temporary both feels utterly of the moment and acts as a much-needed escape from the predicament of sameness that has arisen as we isolate at home. Alternating between insightful and irreverent, the novel was the best fun I've encountered in ages. I can offer Temporary the highest praise I can for this dour moment: it made me laugh. 
-Sofia Montrone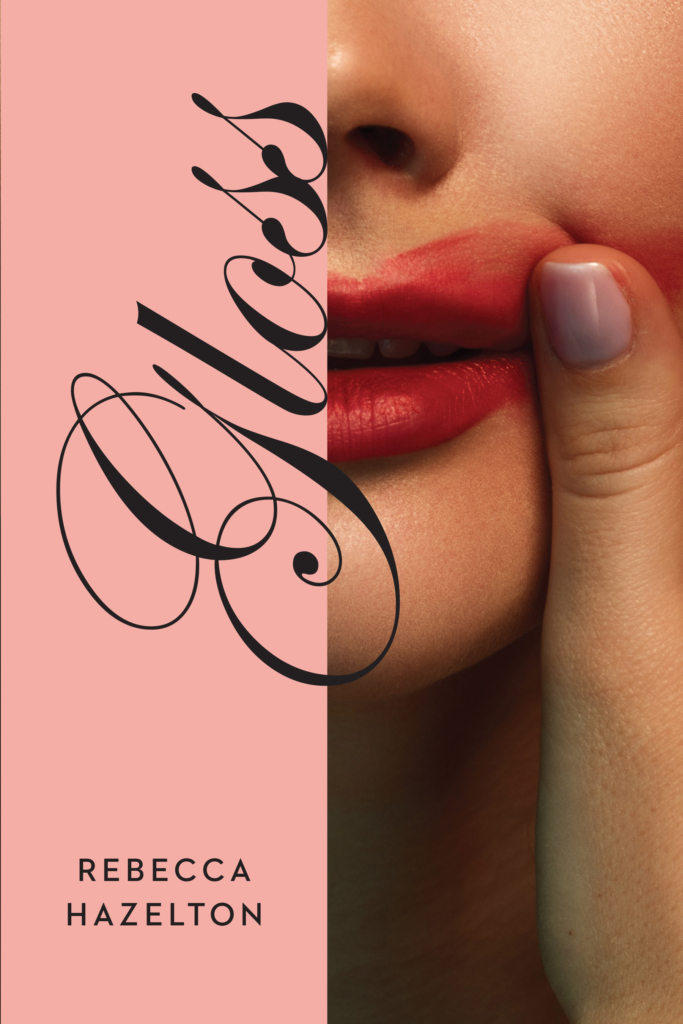 Gloss by Rebecca Hazelton
Upon opening the lipstick-smeared, peachy-pink cover of Rebecca Hazelton's Gloss, the reader is met with an epigraph from the American artist John Singer Sargent, "A portrait is a painting with a little something wrong about the mouth." From this "little something wrong about the mouth" as an accessory of artifice, we find ourselves in the bedroom and the film set, in the bathtub and on horseback. Hazelton's protagonist-subject intrigues the reader with an unflinching interiority, while lustrous fantasies project green-screen scenarios of cohabitation in the foreground.
Split into tripartite contents of "Adaptations," "Counterfeits," and "Self-Portraits," Hazelton pushes an evolving likeness through a variety of roles. In "Adaptations," we meet the silver screen stand-in, the suburban wife, and others, before moving to the shape-shifting possibilities of actors and spaces in "Counterfeits," as in the poem "Trying Fourleggedness": "If the girl wants to be a horse / she need only walk into the outline of one / and line up her body with the chest. We'll fill in / the rest, and before you know it, she's a natural. Who will ride her?" Here we see heterosexual sex as a masqueraded performance, yet this impulse still edges toward human instinct: "A bridle for a bride, he says, / which doesn't seem like what little boys say, / but he wasn't so little, and she didn't run away."
Finally, in "Self-Portraits," Hazelton brings us closer to the body, but with the same brutal reverence to the promise of surfaces. In "Self-Portrait with your Head Between my Legs," we find rewards of the directly sensual, "Glazed in sweat, I'm the hot tropics / of Florida / where the geckos Velcro across / the bedroom window / on fine invisible hairs," and the confrontation of the morning-after mirage, "so much depends on / the idea of breakfast in bed / versus the sloppy practice."  Using simulations of partnership, sex, and love as a strategy to reconstruct, and sometimes reveal reality, her interfacings with glossy surfaces fold the reader fully into the text in this final series of poetic self-portraits. 
-Hanna Andrews