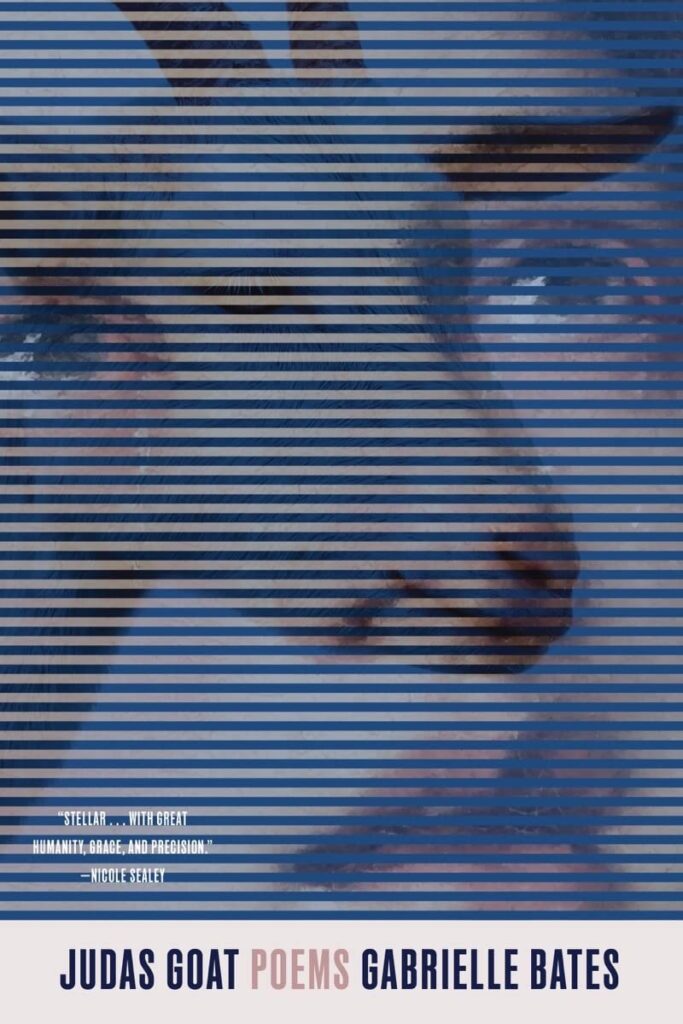 Much like this book's eponymous animal, Gabrielle Bates' debut poetry collection Judas Goat takes us toward a place where our humanity meets the hard edge of a violence that feels all too familiar. Bates writes of the quiet (and not-so-quiet) cruelties in our universal intimacies, tracing a path of her relationships with parents, lovers, gods, and land. This collection of 40 poems examines the afflictions of a wide range of species—from humans to lambs to pigs to cows. Her poems additionally detail her experiences of early marriages and early lovers, touches of maternity (or lack thereof), effigies and God, her journey away from the South and back toward it, the seasons, and her (and our) return to nature. The speaker conveys these occasions through scenes of nature and religious and pagan imagery, with a voice of care and attention. And her approach to the translation of these experiences relies on violence: "[w]ithout violence, how do I understand my life as meaningful?," leaving the reader apprehensive until an understanding of the voice emerges. "I am dying too of what / I don't know." She, too, is scared. She, too, is searching for an answer. And yet, she still chooses to believe in love. This is a work of undoing our sacrifices, our violence, and our cruelties; it is a "trial by gentleness."
I encourage you to pick up a copy of Judas Goat when it's published in January of 2023. Follow Bates' Judas Goat to immerse yourself in queries of cruelty and delight—of love in the face of abstruseness.
–Ashling Lee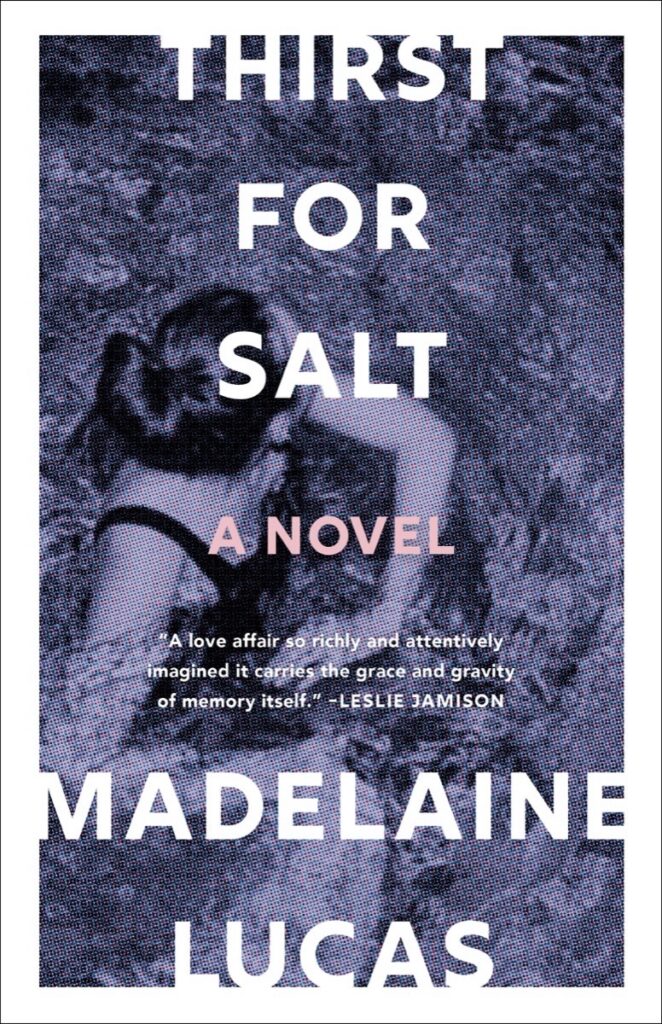 Madelaine Lucas's Thirst for Salt bilaterally reframes the way one might look at intimacy. On the one hand, we have the tendency to think of intimacy in the sphere of physicality and sensuality—neither of which is absent from this compelling novel. On the other hand, we have intimacy as Lucas explores it in an evermore refreshing way: intimacy as it relates to the temporal passage of a shared love and the memories we gain, lose, and seek to remember on the way. Thirst for Salt depicts the transformation of the self through the memory of the past; specifically, a summer spent on the beach of an Australian coastal town.
A novel divided into three parts, Thirst for Salt is a beautifully written story that illuminates the complexities of family and motherhood, feelings of instability, inevitable existentialism, and the loss of identity in the pursuit of deep love and desire. Meeting the main subject of her future love affair on a beach the summer after graduating college, a young woman battles with self-exploration in a journey that feels all too familiar and still completely unique. Lucas crafts a indelible, voyeuristic story with moments for all readers to identify with, or at least find an escape into with the spectacular Thirst for Salt.
–Udonne Eke-Okoro