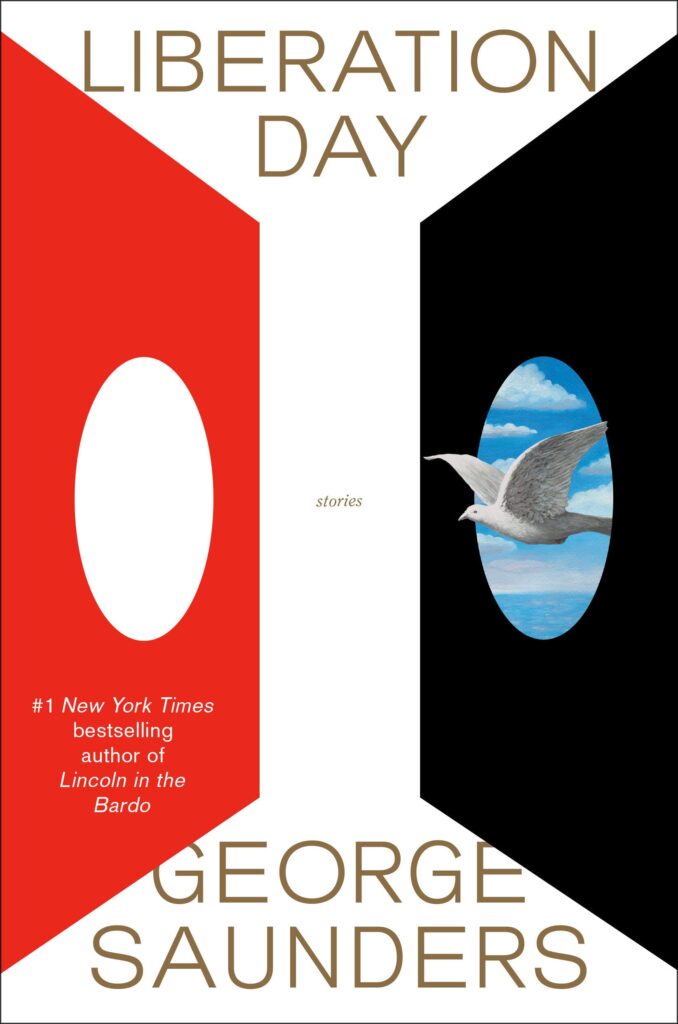 George Saunders' newest collection of short stories, Liberation Day, is an intriguing blend of realism and dystopian, but Saunders shines brightest in the stories that defy categorization. Having already shown himself an expert at writing distinct voice in his past works, Saunders focuses his talent on stories that reflect on the chaos and terror of the Trump and COVID years.
Many of the stories ask what we owe one another, whether that's forgiveness, empathy, or nothing at all. Even though this question underscores all of the stories in the collection, Saunders' answer is unclear, intentionally left open for interpretation. Liberation Day is unquestionably a political collection, but one that is more invested in showcasing a diverse array of complex viewpoints than in making an argument or proposing a solution.
Certain stories from the collection, like "Liberation Day" or "Mother's Day," will stay with me, but ultimately for those looking to read Saunders at his best I would recommend his earlier collections or his novel, Lincoln in the Bardo. 
–Cissa Barbosa